It is not Chernobyl time, yet. But we will enter the Kyiv underground to explore the drainage system "Mykilska" and a Soviet civil protection bunker. Both are very fascinating places, that are – although stuck in time – in pristine condition. We booked this tour before starting the trip.
We were supposed to meet with our guide Slava at the Dnepr Metro station. That confronted us with the problem to figure out, how to use the Metro. This is actually not so difficult, but we didn't get the point, that you have to buy an RFID card and the trips separately – at different ticket machines. This caused a little bit of confusion.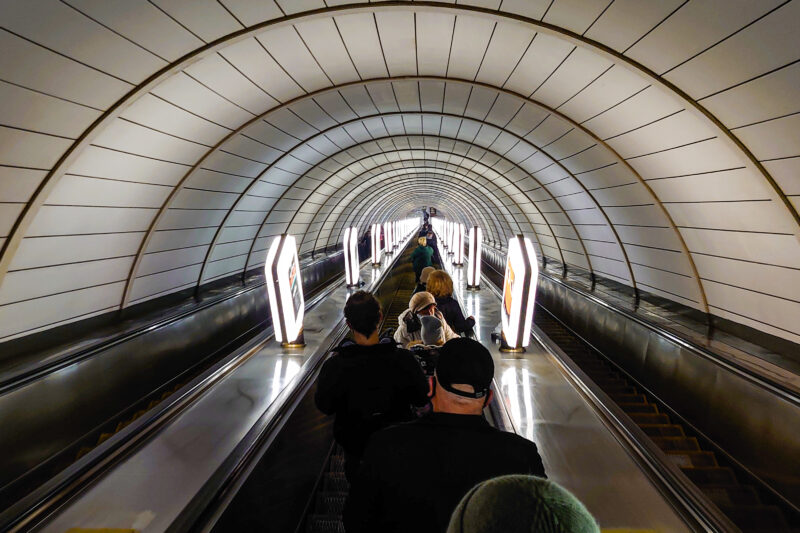 Of course you can also buy single trip vouchers, but I wanted an electronic RFID card for later analysis. I already did this for the Moscow Metro RFID system which was really easy to hack / "recharge" back in the days.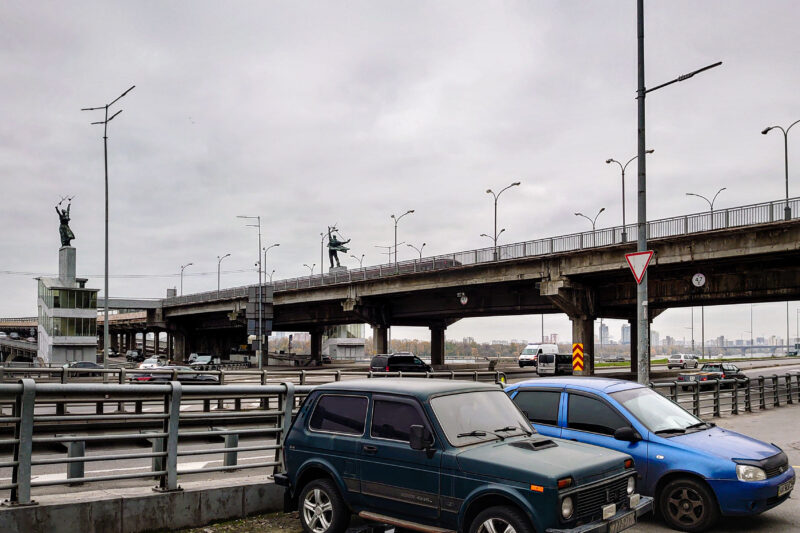 Since we were going to start the Chernobyl hike that evening, we already prepared the backpacks. This did also include the flashlights for three of four people. We felt really stupid, but luckily there was a fishing store nearby the Dnepr Metro station. We were able to buy cheap LED head lamps which were handed over to us ready-for-use.
Entering the underground
We were provided with Soviet rubber waders to step into for protection against water and dirt. We climbed through a manhole and entered the "Mykilska" drainage system. Here we were greeted by this little fella.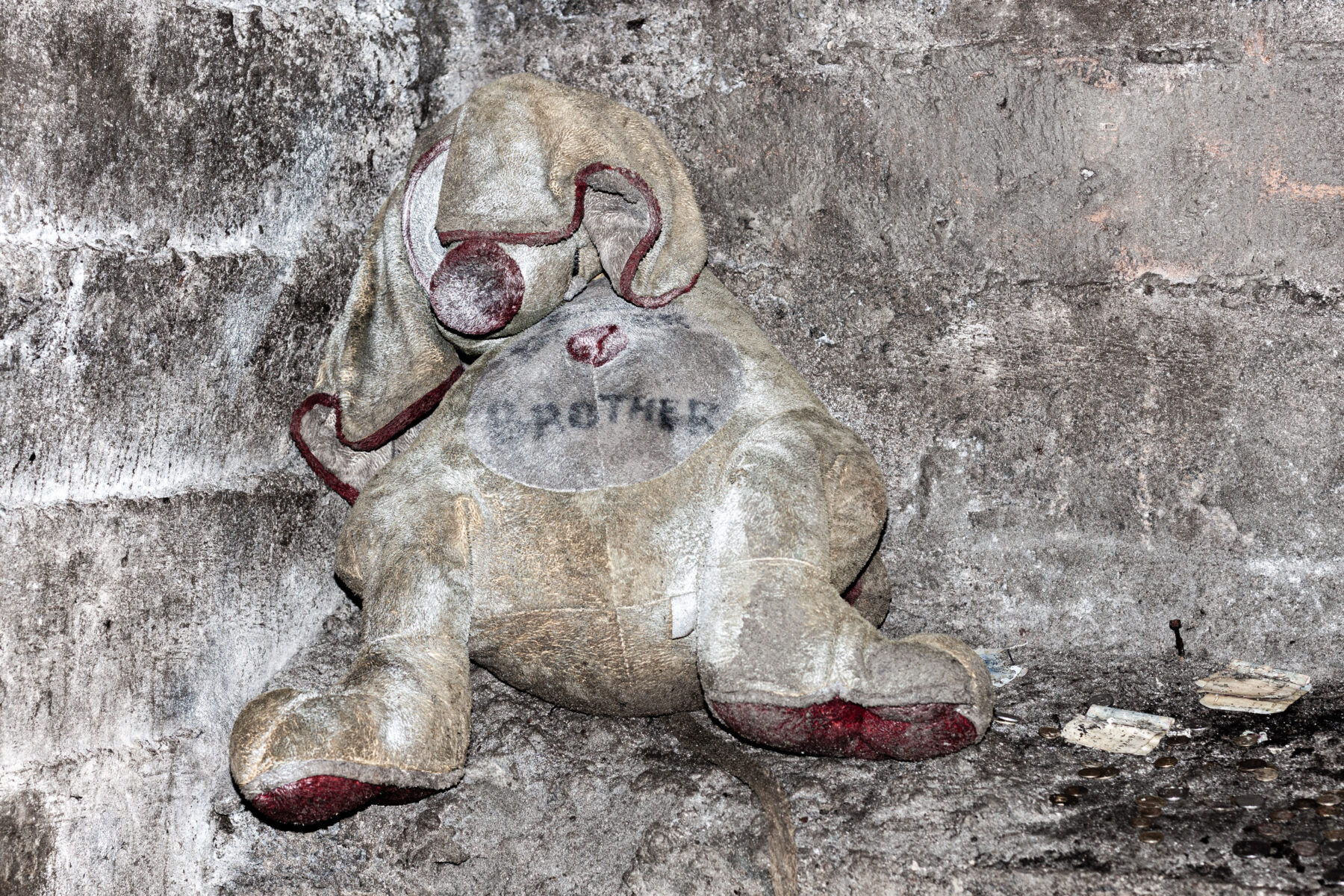 The drainage system "Mykilska" is a 3 km long and up to 36 meters deep tunnel labyrinth which was built by Russian Empire engineering forces in 1916 to protect Kyiv Pechersk Lavra hills from landslides. So it is not a sewage and only crystal clear water is flowing there. But you can see different kinds of sediments that form where water drips into the tunnels. All this was done with hand tools and human workforce only.
Some parts of the system are so small so that you can only walk in ducked position. This does not sound too bad, but you also have to watch the ceiling so that you don't bump your head. Slava warned us every time, but watching out for hazards is still a good idea. At this point we only had to pass ~50m of these low tunnels, which was already a bit exhausting.
Showdown and photo session
Because of the last part, I was already sweating pretty much, so I took out the inner layer of my jacket. That was a very wise decision, because now we stood at the entrance of a 500m long tunnel, we had to pass in ducked position. I was so happy to be able to stand upright again afterwards. I kinda underestimated this part a bit and I was a bit afraid to get back pain hours before starting the hike. Thanks, Koko – for carrying my camera in this section.
But it was worth it. The guide told us, these tunnels are very popular among young people, because of the acoustics. Because of that there are Techno-Raves down there on a regular basis. To demonstate this, he pulled out a firecracker and recommended us to cover our ears. I was prepared for a loud bang, but I honestly didn't expect such a punch into the stomach, followed by a nearly 30s long echo.
The smoke was obviously also planned for the upcoming photo session. Slava was providing white light from down the tunnel, while we should use a red head light for the special effect. I think this was a neat idea and the results are pretty spectacular.
The second part of the tour to the cold war bunker, will be covered in the next article, because this one is already pretty long.
If you happen to be in Kyiv anytime soon, or are planning to do so, you can book the Kyiv Urbex Tour for yourself, too.
If you missed it, read the last article on how we arrived in Kyiv. Be sure not to miss the next part of this series, where we visit a Soviet cold war bunker.