We booked flights from the new Berlin-Brandenburg (BER) airport to Kyiv Boryspil (KBP), so we had to get there first. Driving at night was very easy and relaxing. Especially, because we tuned into a Stalker-music playlist. This subgenre of music is also called "Russian Doomer Music", as we learned later.
I have been dealing with quite a few airports in my life now. Among them really big ones like Madrid (MAD), Barcelona (BCN) and Domodedovo (DME). So I set my navi to the airport address and then follow the local traffic guidance system to reach my target. We had to get to parking lot 56 right in front of Terminal 5. So everything should be fine, right? Yeah, in theory…
Mandatory BER rant
But I forgot, that the BER airport did just open 4 days prior and it was/is a big German state construction project that overshot its construction time by only 9 years. So they had just 14 years to build this. In practice that means, there are definitively contradicting road signs pointing towards T5 which lead us back to the Autobahn twice.
And there was absolutely no overview about which parking lot is where at T5, so I had to try out every road in front of T5 to find the correct one. Of course you have to drive around the whole complex every time you need another try. And we were both fully awake and attentive. Plus there was really very little traffic because of COVID-19. I don't even want to imagine the chaos if there were actually noteworthy amounts of passengers.
Given the low number of passengers, luggage check-in, security check should work like a charm, right? RIGHT?!? Of course not. The queue had to be split and half of the people had to use the security check at another terminal. And even then, we barely made it in time to our gate. COVID-rules? No 1,5m distance, people with nose-penises everywhere (if they even wore a mask). BER staff didn't care and neither did the police.
What a shithole! Or as Felix, whom we met at the gate, put it: "Dit is Berlin."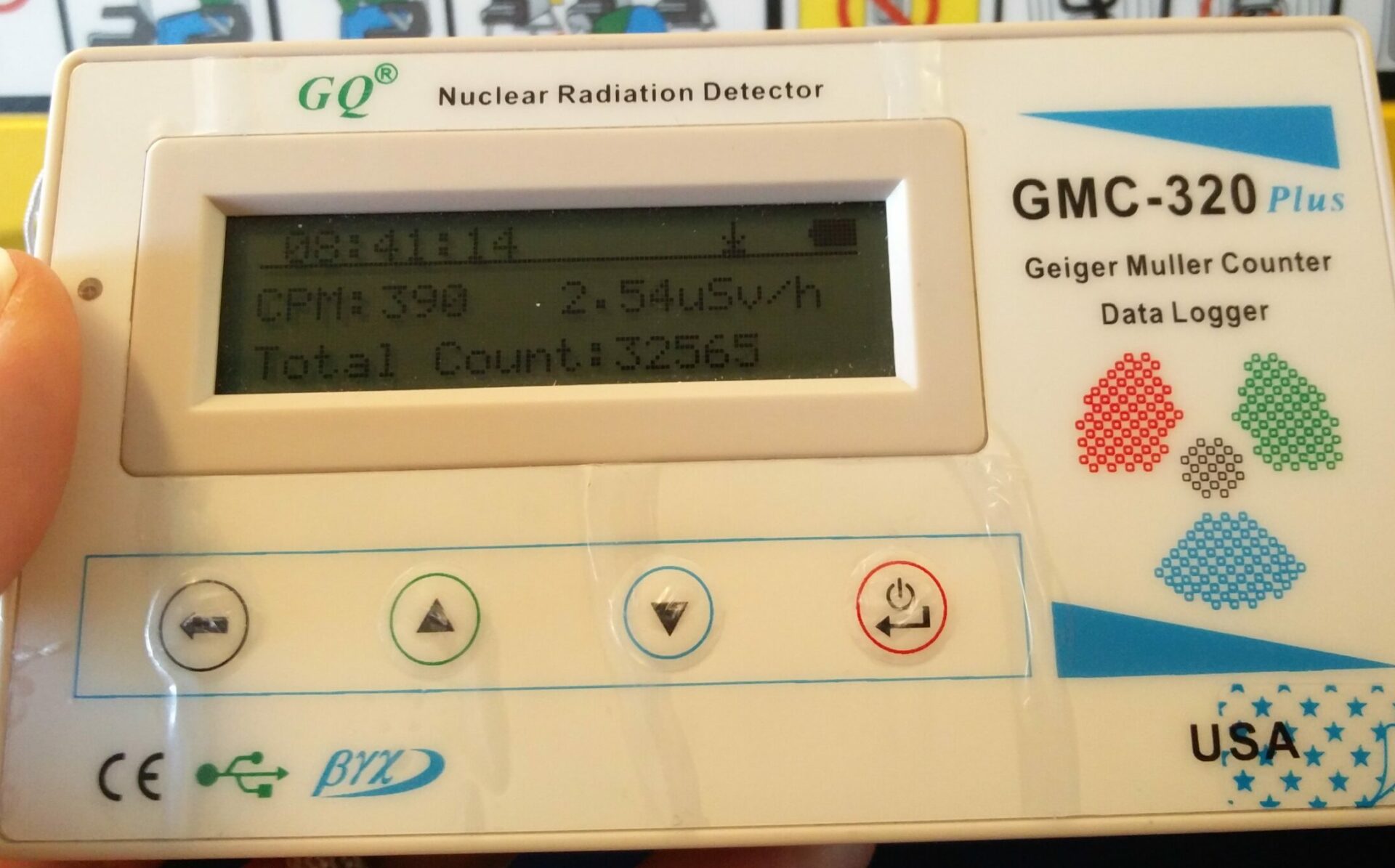 The KBP experience
On the ~2,5 h flight blood pressure could normalize again. We got out of the plane, walked through border- and customs control, got our luggage and found an ATM that gave us Ukrainian hryvnia (UAH). Right next to it was a booth that sold us local SIM-cards with Internet. After that they put them into our phones, activated and tested them. 3 different carriers for ~10€ each. Nice. So half an hour after touchdown we could use the phones to get an Uber, which got us to the hostel fast, easy and cheap.
Time to socialize
We were all hungry, so we 3 (Koko, Felix and me) went out, to search a supermarket, eat something and explore the city surrounding our hostel. We also found an army store nearby which would come in handy later.
In the evening we met Bjarke, the 4th attendee of this trip and we went on a 2nd walk in the night. We found a bar so we could get to know each other. After all, the four of us were going to Chernobyl in two days where help is not easy to get if something goes wrong. So we had to be sure we can count on each other.
If you missed it, read the last article on how we prepared the trip. Be sure not to miss the next part of this series, where we will explore the underground of Kyiv.